Blockistry
The most addictive logic game on this galaxy.
On a constellation at the edge of the milky way, scientists have succeeded in condensing dark matter into a visible substance. This substance can then be converted to pieces which, when combined, can create universes own building blocks: elements. Handling dark matter requires spatial perception and a particular cautiousness due to its instability.
In Blockistry™ you get to practice creating elements with four identical pieces, but unlike in a laboratory, these pieces are made from wood and are safe to practice with.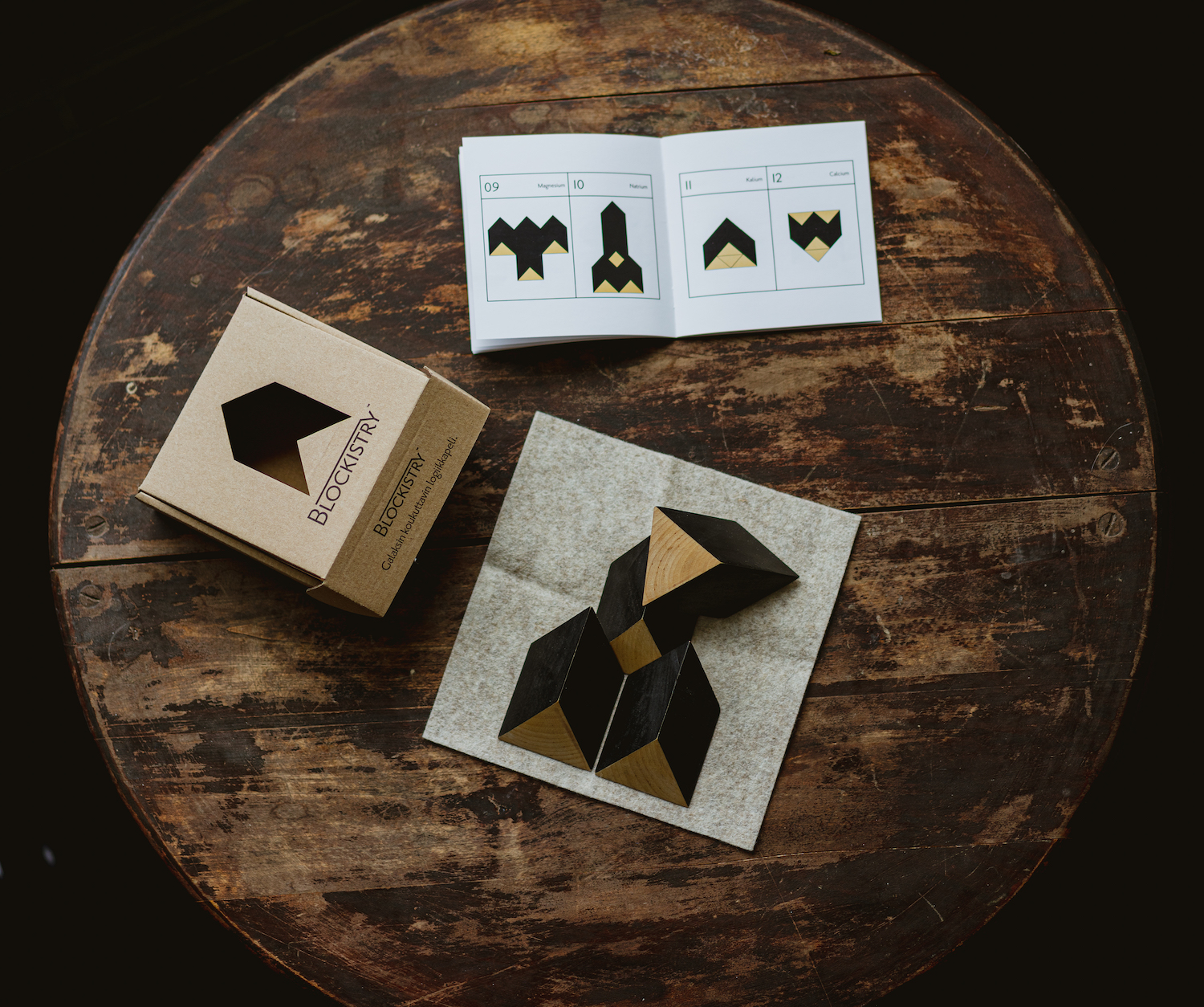 Four Blocks – dozens of puzzles.
Blockistry™ is a logic game designed for practicing spatial perception. The goal of the game is to create 3d models from given plane figures using four identical pieces. In the game players get to use their creativity: there may be multiple answers to any given task. The tasks are also designed to get more difficult as players progress through the game. Through this process the game teaches players to perceive and analyze patterns three-dimensionally.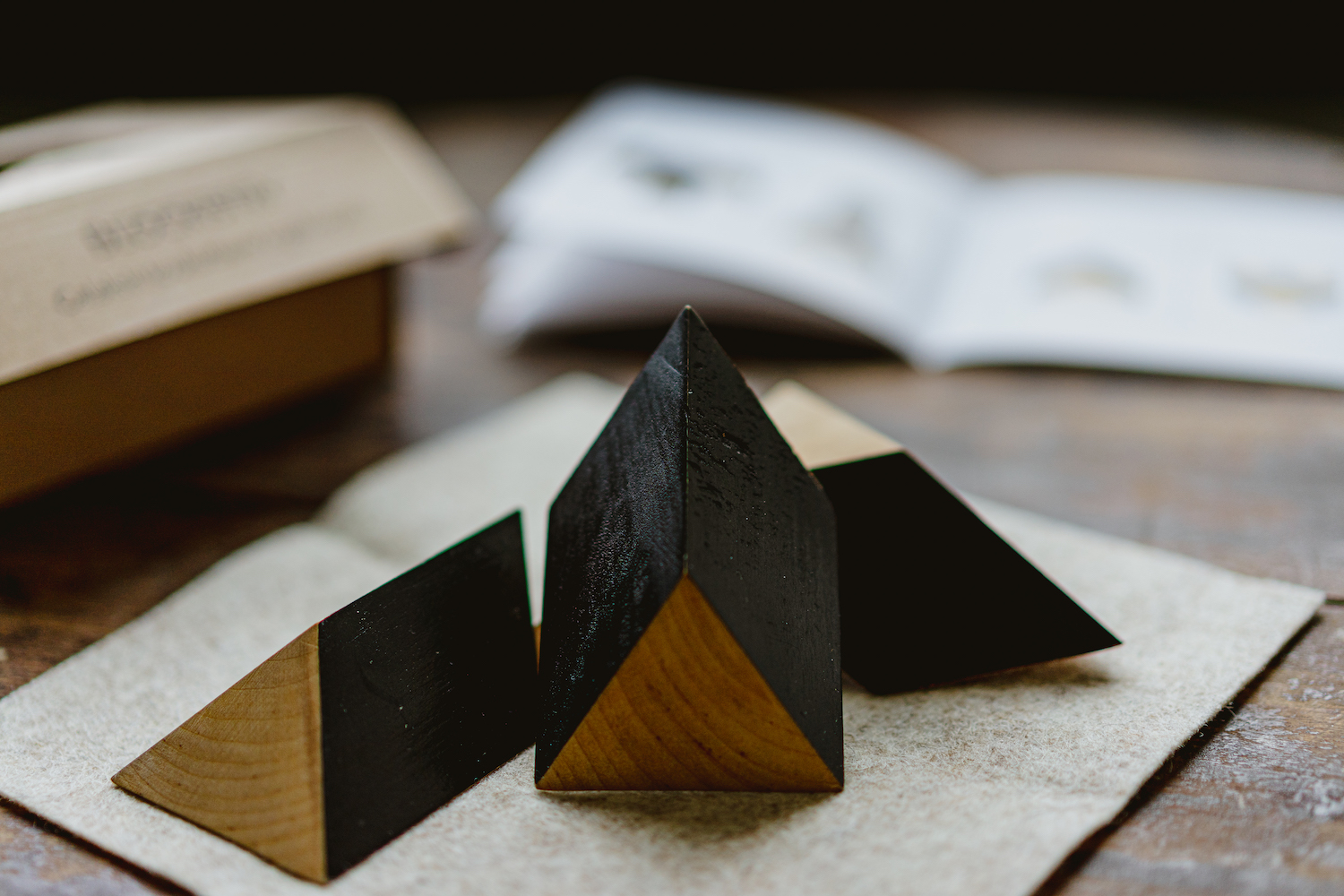 The most addictive logic game on this galaxy, which challenges your perception in a completely new way. The game contains four wooden Blocks made of Finnish birch, a felt game board and a booklet with over 50 different tasks.
Contacts
EduGames
info@blockistry.fi
+358 45 356 8444
Pieksämäki, Finland